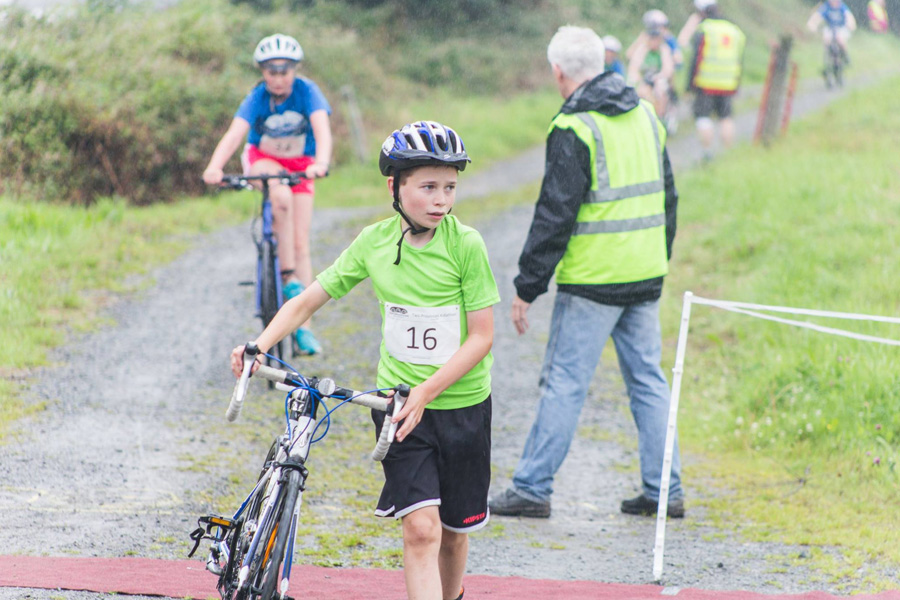 The 2016 Two Provinces Kidathon took place on Friday 15th July. The weather was truly awful with wind and rain forcing the cancellation of the swim. Instead, the race was held as a short run replacing the swim before continuing onto the 5km cycle and finishing with a 1km run.
Congratulations to all those who braved the testing conditions. First in was Kevin Tansey (Lanesborough TC) in a time of 00:18:04, followed shortly by Aoife McGouran (Midlands TC) in 00:18:29.
The full results for the 2016 Kidathon are available now on the Sports Timing website.
Gallery
Photos courtesy of Nicolette Spelic Photography